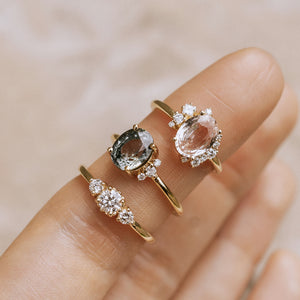 Wedding
Featured by VOGUE, Mariage Quebec, WedLuxe, Weddingbells, Wedding Chicks, we'll be delighted to create your engagement and wedding rings, as well as other pieces that you'll wear on your Special Day and always!
531 weddings (and counting)
Custom
LOFT.bijoux specializes on custom jewelry. The whole experience, from selecting your gem (a diamond as well as a colored stone) to design and production is fully personalized.
Priority is given to ethical gems and metals.
Feel free to ask questions, estimates and take your appointment at our atelier in Montreal or once per month in Ottawa and Québec by info@loftbijoux.com
Portfolio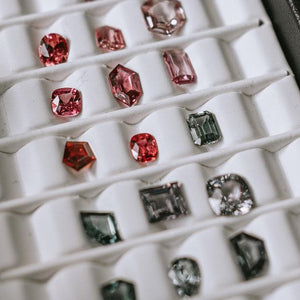 Gemstones
Gemstones are the DNA of LOFT.bijoux. We work with diamonds as well as with colored gemstones. Beautiful and (whenever possible) ethical and traceable gems are our priority.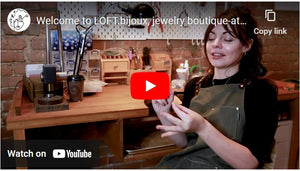 Welcome to LOFT.bijoux
Welcome to LOFT.bijoux, jewelry boutique-atelier on the Plateau, creative center of Montreal
Watch the video
Boutique
3910 rue Saint-Denis, Montréal
mardi - samedi
sur rendez-vous (info@loftbijoux.com)
Blog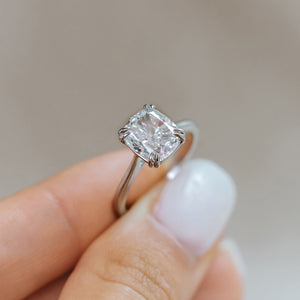 Article by our gemmologist and founder Olga Leclair on why LOFT.bijoux works only with natural diamonds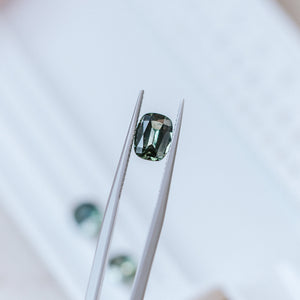 Guide to Australian sapphires - provenance, mining, colors, prices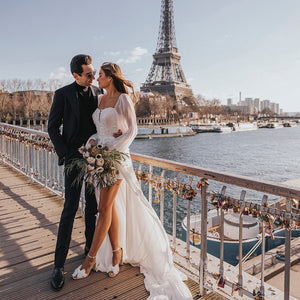 We are excited to share with you the beautiful wedding in Paris!