• Eco-responsible • Stones • Stories • Wedding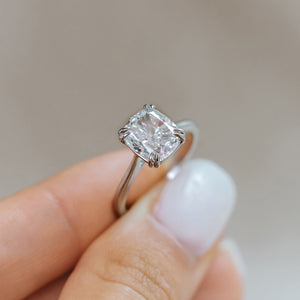 Article by our gemmologist and founder Olga Leclair on why LOFT.bijoux works only with natural diamonds
---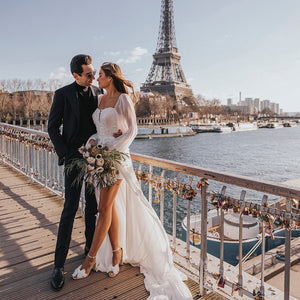 We are excited to share with you the beautiful wedding in Paris!
---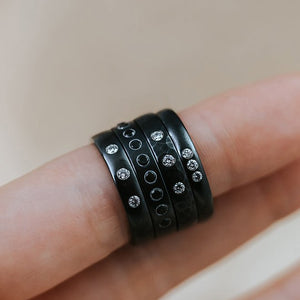 Looking for black rings and wedding bands?

 

We got you covered! Discover niobium rings, handmade in Montreal
---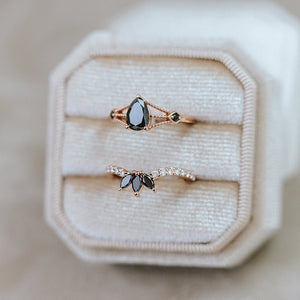 Everything you need to know about black diamonds: prices, color, treatments, and more.
---
• Wedding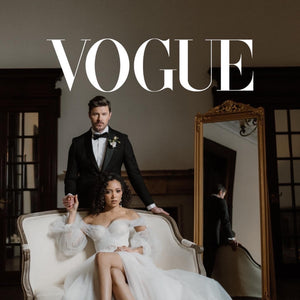 We are thrilled to announce that wedding jewels by LOFT.bijoux have been featured in the printed version of British VOGUE's September '23 issue. They were showcased in a stunning bridal editorial, which was created at the St. James Theater in Montreal in collaboration with an exceptional local wedding team. Planning & Design: @FinoEventsPhotography: @cremeuxphotoVideography: @fleursauvagefilmsVenue: @theatrestjamesMusicians: @collectifdelaciteDress Designer & Bridal Shop: @chateau.nadia @sarahalouachebridalSuits: @team_blandindelloye_montrealJewelry: @loft.bijouxMake-up: @makeupbyvangieHair: @joelgagnecoiffeurFlorist: @asherfleursLounge Furniture: @groupeabpStationery: @deuxamoureuxinvitationsModels : @angiesmodels ft. @mysingermodel @jer.irving Enjoy the elegant and romantic atmosphere at one of Montreal's signature venues!